Frequently Asked Questions
In this section we hope to answer all your questions concerning your interest and/or purchase of our product. If you still have questions or concerns please either leave us a message via our contact form or give us a call. Smilax Harvesters wants to serve all your greenery needs.
Smilax is a decorative green vine that is most often used by florist as decoration at events. It is a running vine that makes it perfect for decorating arches, gazebo's, table runners, wrapping openings, hiding unwanted views or to decorate just about anything.
No, Smilax is a wild vine that is available almost year around. Smilax is off crop typically during the months of June, July & August. (feel free to call to check availability) During these months we can usually substitute Smilax for Elaeagnus.
The main difference between Smilax and Elaeagnus is that Smilax is a wild grown running vine and Elaeagnus is more of a shrub. As you can see in these images, the Smilax (top image) is a running vine that has multiple shoots with many attached leaf's. The lower image (Elaeagnus) is shoots with leaf's alternating from side to side.
Smilax can be harvested in longer sections where as Elaeagnus tends to be small lengths.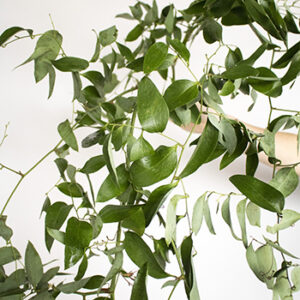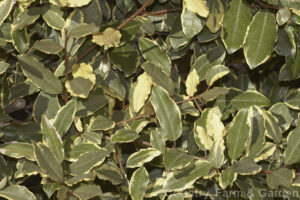 Ordering, Shipping & Cancellation Processes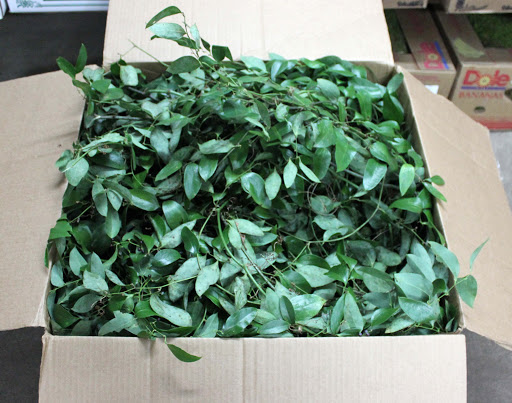 Upon receiving your greenery open box/boxes and inspect your product. DO NOT remove greenery from the box till ready to use. Your greenery will last longer if placed in a cooler, but an airconditioned room will work overnight. Product should be misted  with a water bottle as needed to help hydrate the greenery.
When inspecting product upon delivery, if there is damage or bad product a claim must be filed. We will need photo documentation of defects, including product and/or box and that claim must be received within 24 hours of receiving your product.
Once your product is shipped, you will receive email confirmation and a tracking number. We are not responsible for delayed or lost shipments. Please contact the carrier with confirmation number from order email.